Get the Sky for Your Brand – Advertise on Paraglider Surfaces!

Do you dream of promoting your company in an extraordinary and unforgettable space? Now you can achieve that with our advertising services on paraglider surfaces. Let your brand soar to new heights and capture the attention of hundreds, even thousands of eyes.
Why choose our advertising services on paraglider surfaces?
Uniqueness: Advertising on a paraglider surface is an incredibly original way to stand out from the competition. Your company will be seen in the most unconventional places, attracting the attention of potential customers and piquing their curiosity.
Reach: Paragliders are highly mobile advertising mediums. Your advertisement will be visible not only to people on the ground but also to those observing from nearby buildings, streets, or beaches. You will reach a wide audience and generate interest among people from different backgrounds.
Wow Effect: Advertising on a paraglider surface guarantees surprise and an unforgettable impression. The sight of colorful logos and slogans floating in the sky will undoubtedly capture attention and remain in the viewers' memories for a long time.
Flexibility: Our advertising services on paraglider surfaces are flexible and tailored to your needs. We can place your logo, contact information, advertising slogan, or any other element you wish to convey to your audience on the paraglider.
Professionalism: Our team of experienced paraglider pilots and graphic designers will ensure that your advertisement is created with the highest quality and precision. We guarantee professional execution and attention to every detail.
Don't waste any more time – take advantage of our advertising services on paraglider surfaces and elevate your brand to new heights. Contact us today to discuss the details and embark on an exciting advertising journey in the air. Advertise with style on paraglider surfaces!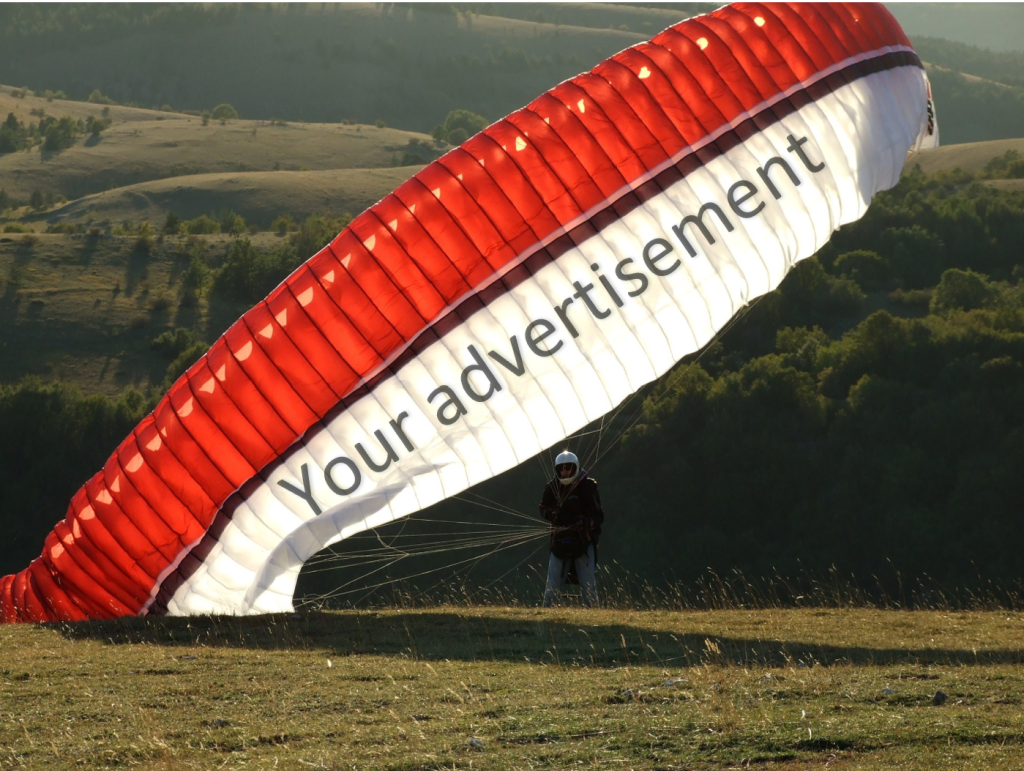 Software development
I am freelancer specializing in software development for businesses and individuals. My services include planning, analysis, product design, development and implementation, testing and maintenance. I have a lot of experiences and skills that allow me to help you at every stage of the software development process.


Contact me today to learn more about my services!