Because I love riddles, so I got the idea to publish posts with programming riddles occasionally, hence, continue reading and try to resolve the first one. Enjoy!
Choose one integer number from 1 to 63 and keep it in your mind. Next, tell me which of the 6 cards below contain your number, then I will know your number. Question is: how would I have known, what is the number? Also, I want to highlight that I don't memorize these numbers on each card and the riddle can be extended up to more amount of numbers.
Tips and solution are under the picture, so if you want to resolve this riddle without any help, be careful while scrolling down!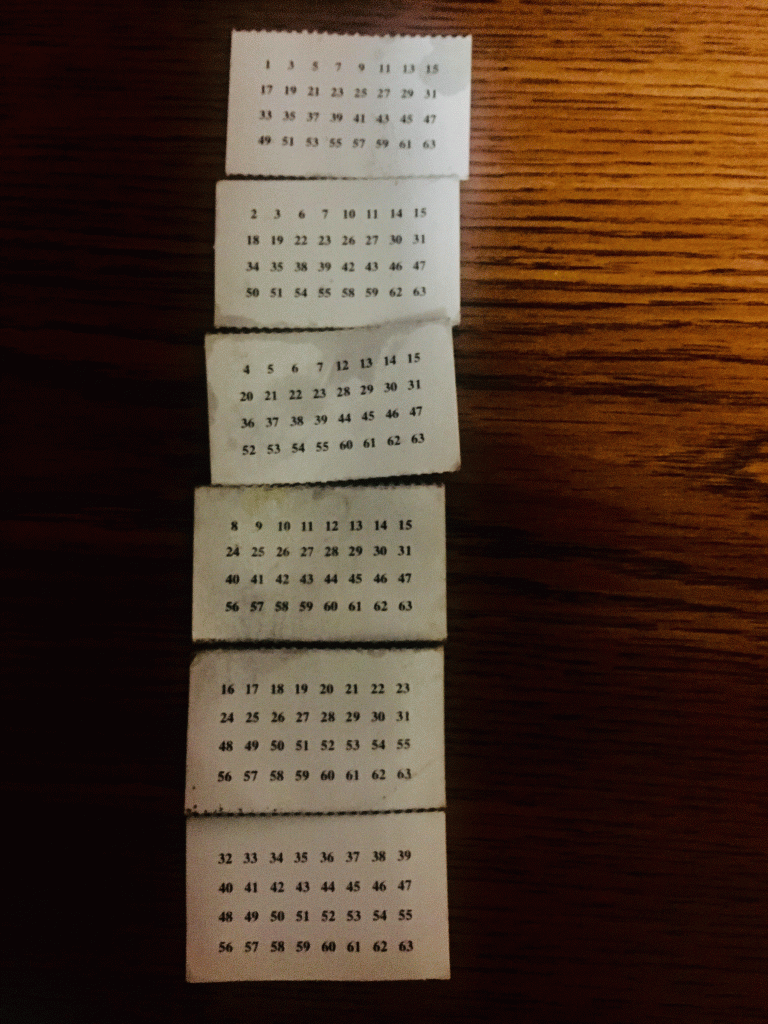 Tip 1: The order of the cards does matter
Tip 2: Cards need to be shown from bottom to top
Tip 3: Binary numbers
Solution: Show the cards from bottom to top and when the number is on a card put 1, else 0, what creates a binary number which is the solution!